Dia de los Muertos event in Salt Lake City sets a new world record
Pictures of family members are placed on a Dia de los Muertos ofrenda, or altar, in Trolley Square in Salt Lake City on Saturday. More than 1,200 pictures were placed on the altar, breaking a Guinness World Record for most pictures of loved ones on a Dia de los Muertos altar. (Sydnee Gonzalez, KSL.com)
Estimated reading time: 2-3 minutes
SALT LAKE CITY — More than a hundred people participated in a Dia de los Muertos event in Trolly Square on Saturday, placing more than 1,200 photos of their dead loved ones on an altar.
The event was part of an attempt to set a new Guinness World Record for the most pictures of loved ones on a Dia de los Muertos altar, also known as ofrenda. The record category did not exist before and the non-profit Una Mano Amiga, which hosted the event, is working to make the record official.
"This category didn't exist; we were the first in the world," said Una Mano Amiga founder Rocio Mejia. "We had a total of 1,205 pictures of dead (individuals) locally, nationally and internationally."
Dia de los Muertos, which translates to Day of the Dead, is a Mexican holiday with pre-Columbian roots that is celebrated every year on November 1st and 2nd. Part of the event, the mayor of Salt Lake County Jenny Wilson and the Division of Multicultural Utah. Business Director Nubia Peña read proclamations recognizing Dia de los Muertos at the county and state level.
"This holiday isn't just for one community; it's for all Utahns," Peña said. "This is a unified way of coming together to celebrate what many of us have experienced: the loss of a loved one."
Marla Love, founder of Arte Primero and one of the event's organizers, said the event is a reflection of Utah's diversity — something she's seen grow since moving from California to Utah in 1993.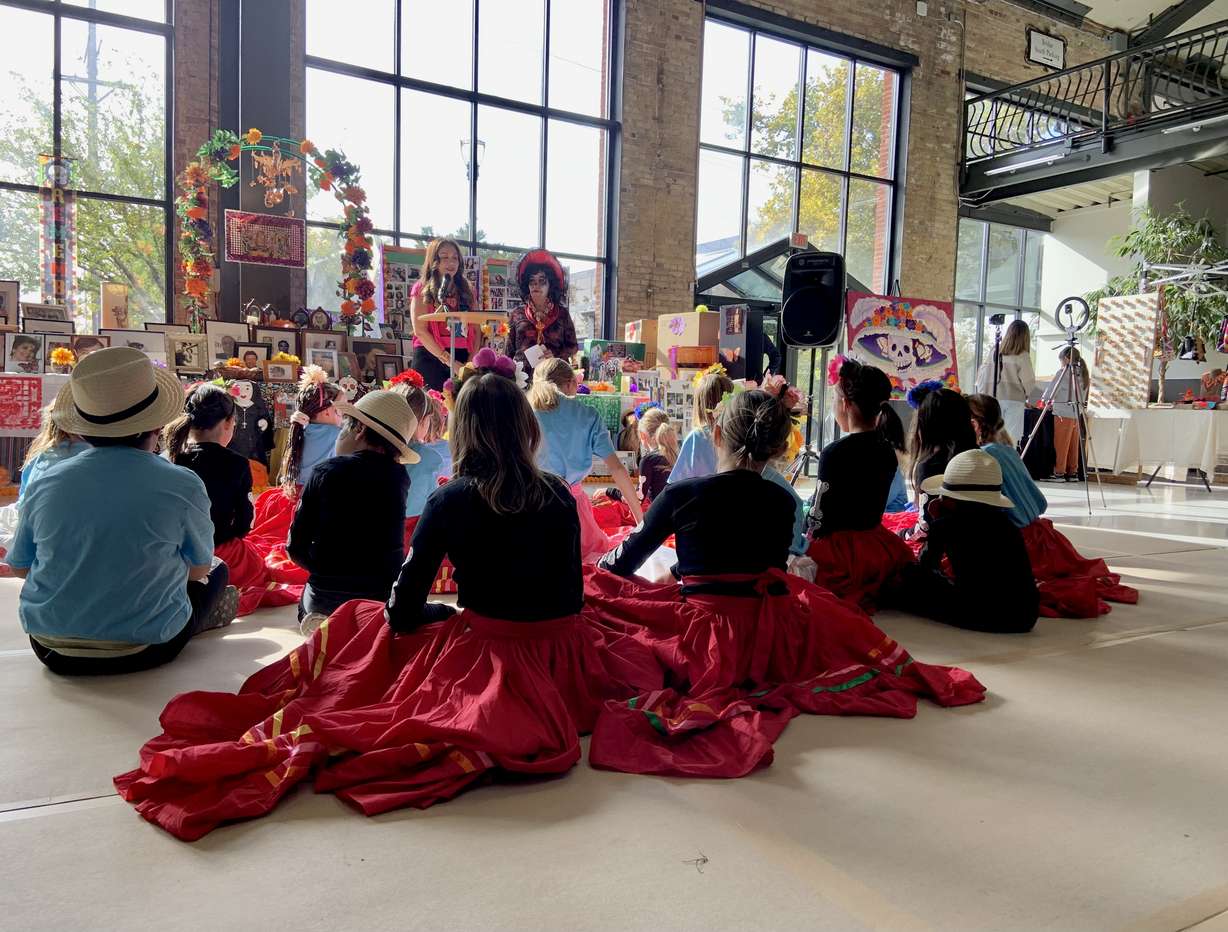 "It's nice to see. As I see the audience, there are people from all over the world," said Love. "The Day of the Dead, yes, is a Mexican holiday. But the Day of the Dead is a celebration of people who have died, and the pain of losing someone is universal."
He added that Mexican culture differs from many other cultures, where death is something to fear.
"This is a celebration of those who have died," said Love, whose photos of family members were on the offering. "This is a happy holiday."
Utah State Senator Luz Escamilla emphasized the family focus of the holiday and thanked Mejia, the founder of Una Mano Amiga, for continuing the holiday tradition in Utah.
"You see these beautiful children here today embracing history and culture and family and loved ones," Escamilla said. "The vast amount of images here reflect all of us."
x
Photographs
Related stories
The latest stories from Utah Voices
More stories that may interest you


#Dia #los #Muertos #event #Salt #Lake #City #sets #world #record