Queensland scientists 'placed a particle near a black hole'. What they saw amazed them
Black holes can have different masses at the same time, Queensland scientists have confirmed.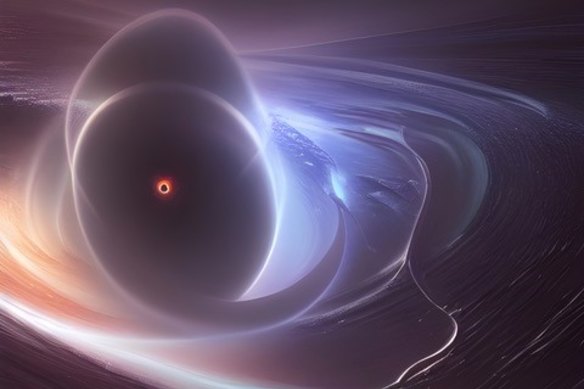 The research, from the University of Queensland, helps unravel the inner workings of the mysterious stellar objects and unites two fields of physics: quantum mechanics and gravity.
Gravity is usually described as working on a large scale, while quantum mechanics describes actions that take place on a microscopic scale, and uniting the two has challenged physicists for decades.
UQ PhD student Joshua Foo led a team that sought to bring the two elements together by looking at whether black holes exhibited quantum properties.
"We wanted to combine a fundamental property of quantum mechanics, which is superposition — the idea that an object can have two properties at once — with black holes, these huge gravitational objects," he said.
Using mathematical models, they looked at what happened to a particle when it interacted with the simulated black hole.
They focused on the black hole's mass — if the black hole worked in a quantum mechanical framework, that mass would be expressed as a superposition, meaning the black hole appears to have different masses at the same time.
The famous example of a superposition is Schrödinger's cat thought experiment, which says that a cat in a box can be both alive and dead, going to one or the other only when observed.
Physicist Erwin Schrödinger intended the example to demonstrate the absurdity of quantum theory, but later experiments and modeling have shown that particles exist in multiple states at once at the quantum level.


#Queensland #scientists #particle #black #hole #amazed